PORTUGAL LIVING
HAPPY GUESTS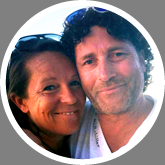 "MOINHO DO PEDRO – The mill to chill… wie wahr… schöner kann man es nicht zusammenfassen. Ein Fleckchen Erde um die Seele baumeln zu lassen. Ruhe, Entspannung, Erholung pur, ein tolles Frühstück und überall viel Liebe zum Detail und das bei sehr lieben Menschen… Danke Michaela, danke Emanuel für diese wunderschöne Zeit… Wir kommen wieder… Die Pfrontener."
Anja und Axel, Pfronten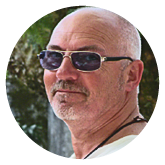 "MOINHO DO PEDRO – Durch das Tor zur Mühle zu fahren, ist immer wieder ein wenig wie nach Hause kommen. Und die Herzlichkeit von Michaela und Emanuel überträgt sich auch jedes Mal auf ihre Gäste"
Peter S., Frankfurt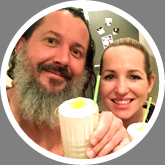 "MOINHO DO PEDRO – Wie immer in meinen Augen schreibt Moinho do Pedro Geschichte.
Es werden mir die Momente hier bei Euch unvergessen bleiben. Es ist für mich ein Ort der ständigen Entdeckungen – niemals enttäuscht. Ganz lieben Dank! Hier bin ich Mensch… hier kann ich sein!"
Björn und Katrin, Oed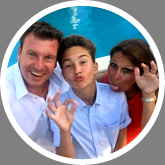 "MOINHO DO PEDRO – Wir danken unseren Gastgebern Michaela & Emanuel für diese tolle Zeit auf der Mühle.
Ein wunderschönes Fleckchen Erde zur vollständigen Entschleunigung. Keine Minute hier erscheint vergeudet. Eine völlige Explosion der Sinne mit mehrwöchigem Nachglühen. Moinho do Pedro macht süchtig! Muito obrigado &
see you next year!"
Die Schusters, Stuttgart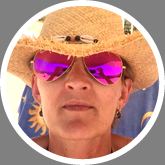 "MOINHO DO PEDRO – Die Mühle der Gefühle! Mit einem Wort: perfekt! Schön, dass es Euch gibt. Danke! Eure Grubis"
Kathrin G., München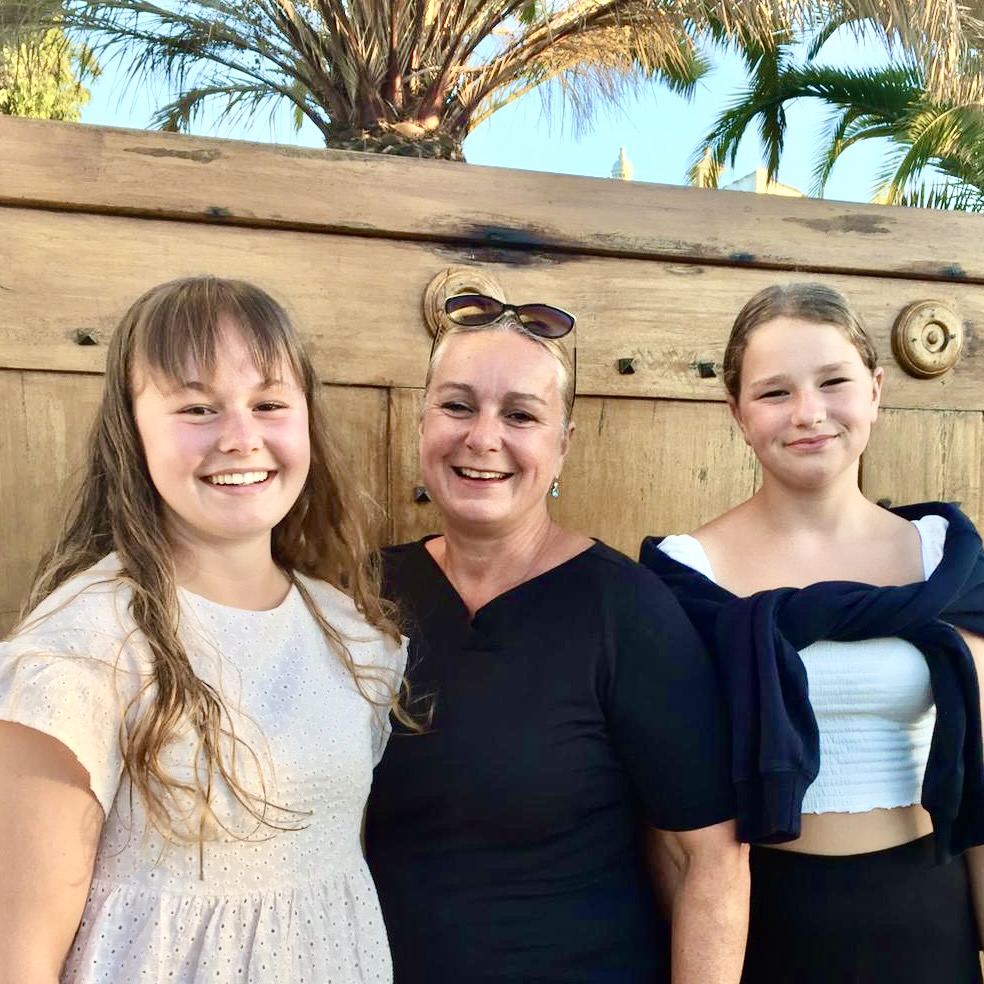 "MOINHO DO PEDRO – Wer hätte das gedacht? Eine Woche Sonnenschein und Badewetter im November. Wir haben uns in eurer Mühle wie zuhause gefühlt. Herzlichen Dank, wir kommen bestimmt wieder."
Anna, Kathrin & Jule Stuttgart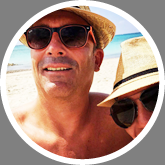 "MOINHO DO PEDRO – Herzlichen Dank für eine wunderschöne, erholsame Woche in Eurer Oase Moinho do Pedro!
Wir haben die Zeit hier sehr genossen und uns sehr wohl gefühlt!
Auf ein baldiges Wiedersehen freuen wir uns jetzt schon !!!"
Peter und Patricia L., Pfronten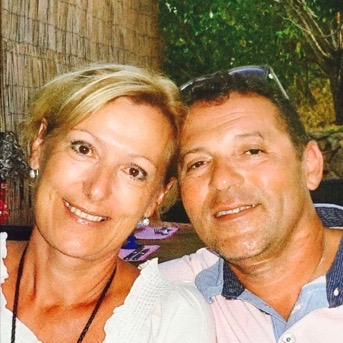 "MOINHO DO PEDRO – Seit 9 Jahren sind wir begeisterte Mill-Chiller.
Immer wieder finden wir hier die absolute Entspannung,
lernen liebe Menschen kennen und geniessen die schöne Atmosphäre.
Vielen Dank euch Beiden und bis zum nächsten Mal."
Gabi und José C., Zürich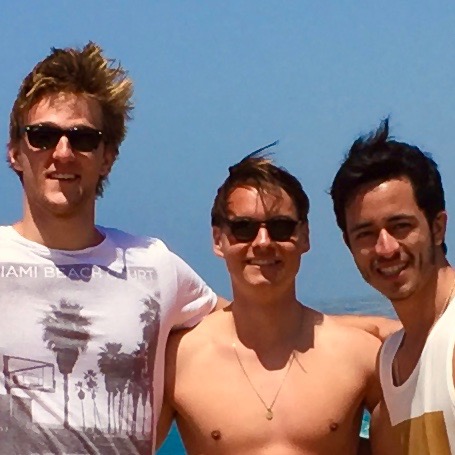 "MOINHO DO PEDRO – "Thank you for the amazing time. We loved the surf on the west coast. The wind mill is very chilled. We will be back soon!""
Matteo, Felix & Stefano London - Frankfurt - Barcelona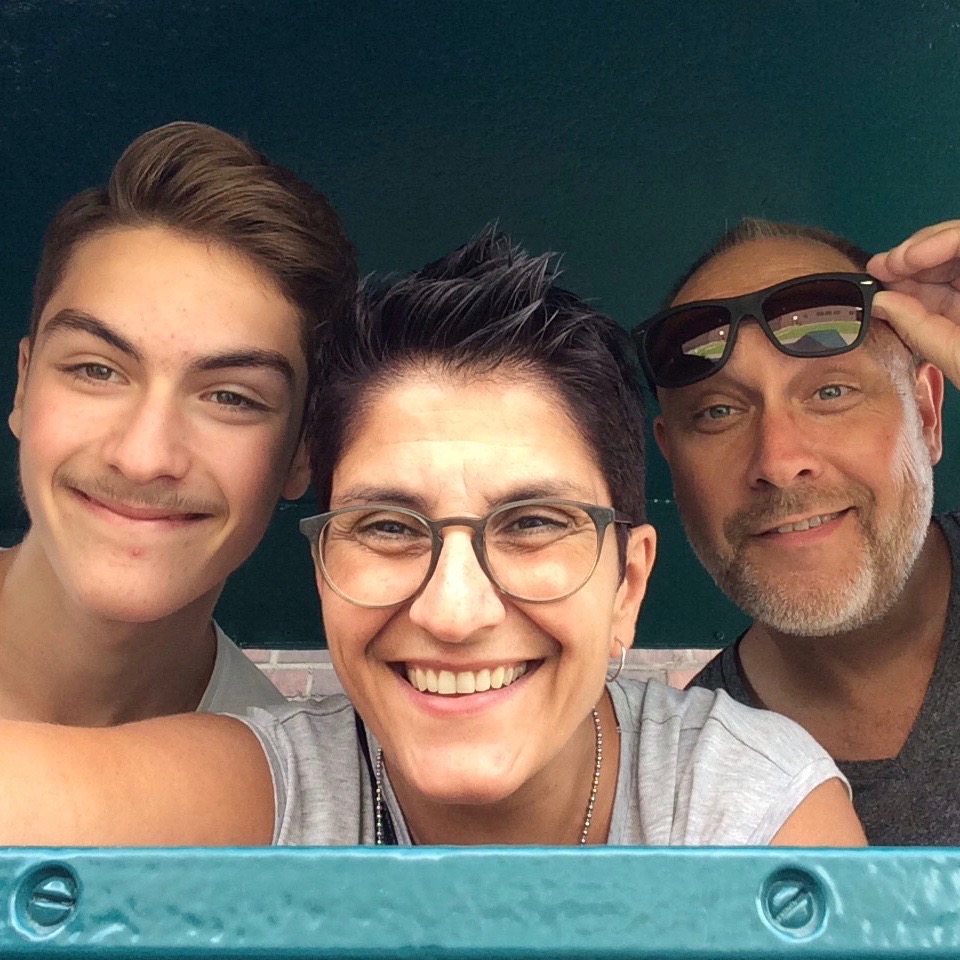 "MOINHO DO PEDRO – Wir haben uns restlos verliebt…..
in Euch, liebe Michaela,
lieber Emanuel,
in Eure Mühle,
in Eure Gäste (Community)
Vielen lieben Dank für die wundervolle und "gechillte" Zeit bei Euch!
Wir waren zuhause <3<3<3"
Joel, Isabel & Frank, Bocholt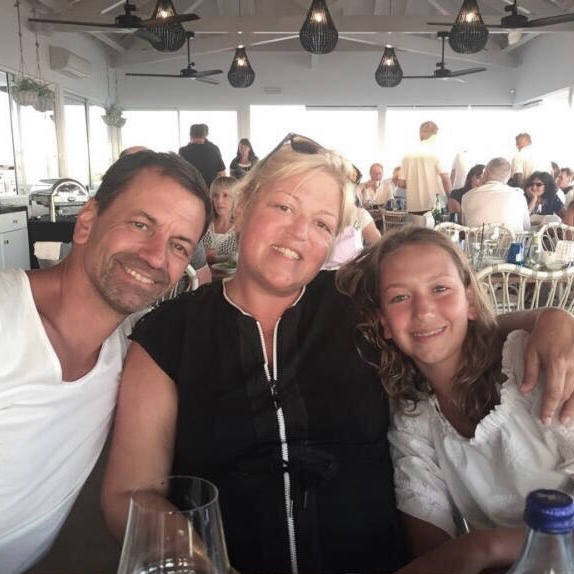 "MOINHO DO PEDRO – Zum 2.Mal durften wir dieses unbeschreiblich schöne Fleckchen Erde genießen, dass Ihr beide geschaffen habt. Wir danken Euch.
In diesem Kleinod erlebt man tatsächlich Urlaub im Urlaub. Aus einer Umgebung eines schönen Landes, freundlicher Menschen, wunderbaren Stränden und einem allzeit heiteren Himmels kommend, öffnet sich dem Gast hinter weißen Mauern und einem schweren Holztor ein Paradies, das die Zeit und die Welt da draussen vergessen macht. KURZ NUR BIST DU GAST, BALD FREUND! Die Melancholie der Abreise wird gehindert von der Gewissheit der Rückkehr im Mai 2018! "
Familie Bucher, Moers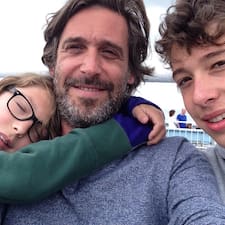 "MOINHO DO PEDRO – THIS IS A LITTLE HEAVEN!
We loved staying here in your beautiful mill….
thanks a lot!"
Johan & Family, Belgien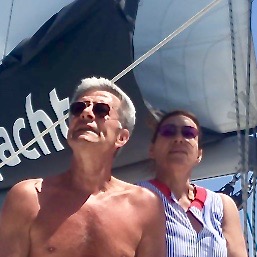 "MOINHO DO PEDRO – Wir hatten mit unseren Freunden und Euch Beiden wunderschöne Tage und soooo viele Events, dass es schwer wird wieder auf den Alltagslevel zurück zu fahren. Vielen Dank für die Zeit, die Ihr gemeinsam mit uns verbracht habt. LOVITSCH!"
Stephan & Naili, Offenbach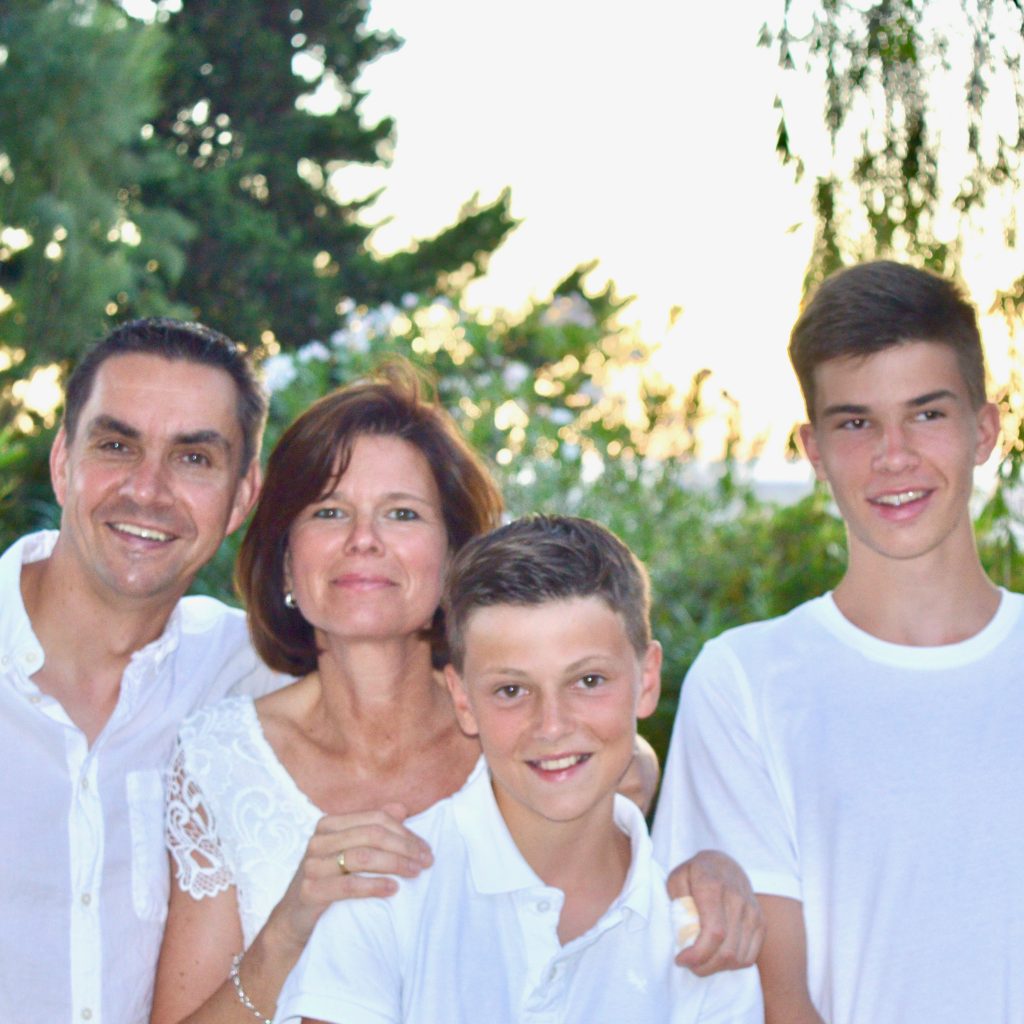 "MOINHO DO PEDRO – Eine Zeit der Gelassenheit und doch von äußerst ausgelassener Intensität. Ein vollständiger Reset! Wir trafen alte Freunde und durften neue kennenlernen. Der Ruhepuls scheint auf das Ende hinzudeuten, hat aber in Wirklichkeit nur den Takt eines Mühlenlebens angenommen. Wir wollen nicht glauben, dass das alles endlich sein soll.
JUST THINK TWICE, IT´S JUST ANOTHER DAY IN PARADISE.
Phil Collins "
Familie Nicklaus, Aichtal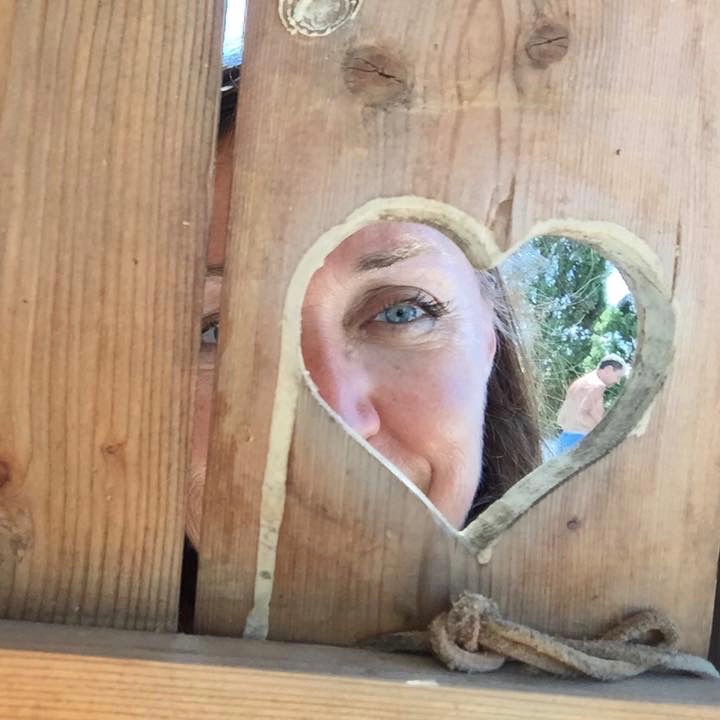 "MOINHO DO PEDRO – VIELE KÖNNEN EIN HAUS BAUEN, ABER NUR WENIGE ERSCHAFFEN EIN HEIM.
Danke für Eure Gastfreundschaft, danke für diesen besonderen Platz voller liebevoller Möglichkeiten des Seins. Wir kommen wieder!"
Ruth & Lea, Moers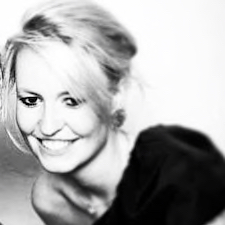 "MOINHO DO PEDRO – Es war einfach toll in der Mill to Chill bei Emanuel & Michaela! Wir würden diese Unterkunft definitiv empfehlen und jederzeit wiederkommen. Besonders toll fanden wir die liebevolle und detailverliebte Einrichtung der Anlage. Man merkt einfach an jeder kleinen Ecke, dass Emanuel & Michaela sich viele Gedanken gemacht haben und das trägt einfach wahnsinnig zum Charme des Anwesens bei – genauso wie die Gastfreundschaft und tollen Tipps der beiden Gastgeber! Vielen Dank für eine tolle erste Woche in Portugal!"
Jamina, Germany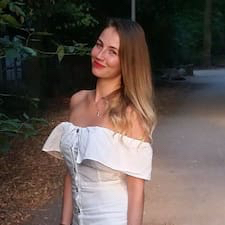 "MOINHO DO PEDRO – Wir waren sieben Leute und haben 10 Tage auf dem Anwesen Urlaub gemacht. Zuerst möchte ich die großartige Gastfreundschaft von Emanuel und Michaela betonen. Das Anwesen ist traumhaft schön und besonders die Liebe zum Detail, die überall auf dem Grundstück zu finden ist, hat uns sehr begeistert. Die gesamte Zeit die wir dort verbracht haben, haben wir uns wirklich sehr wohl gefühlt. An vielen Stellen sind Möglichkeiten gegeben sich zu entspannen und die Ruhe zu genießen. In der Umgebung des Anwesen sind viele schöne Strände zu finden, die mit einem Mietwagen schnell zu erreichen sind, wobei auch der Pool zum verweilen einlädt. Die Unterkunft verfügt über eine sehr gute Ausstattung und wurde jeden Tag gereinigt. Emanuel und seine Frau waren sehr bemüht damit wir einen schönen Urlaub in Portugal verbringen können. Wir möchten die Gastfreundschaft der beiden und ihr wunderschönes Anwesen an jeden weiter empfehlen. Wir hätten unseren Urlaub nicht schöner verbringen können :)"
Michéle, Germany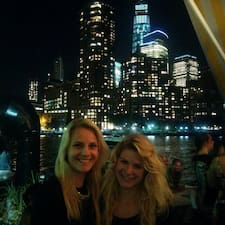 "MOINHO DO PEDRO – Unser Aufenthalt bei Michaela und Emanuel war wunderbar. Die Mühle ist mit Liebe zum Detail eingerichtet, bieten sogar einen Grillplatz, den man frei nutzen und von dem man die wundervolle Aussicht genießen kann. Die Unterkunft ist gut gelegen, man kann sämtliche Strände mit dem Auto gut erreichen. Besonders hat uns die Gastfreundschaft der Gastgeber begeistert. Michaela und Emanuel haben uns viele Insidertipps gegeben und so entdeckten wir traumhafte Strände und Restaurants. Unser Zimmer mit eigenem Bad war gemütlich und würde täglich gereinigt. Die Küche teilten wir uns mit netten anderen Gästen. Insgesamt ist die Stimmung an der Mühle ganz locker, freundlich und offen. Besonders gefallen hat uns der Pool, der zum Schwimmen und Relaxen einlud. Zudem stehen Getränke wie Kaffee, Cappuccino, Wein und Bier zur Selbstbedienung in der "Honours Bar" bereit, sodass kein Wunsch jemals unerfüllt bleibt. Insgesamt unsere beste Airbnb-Erfahrung bisher. Wir werden auf jeden Fall wiederkommen!! Vielen Dank!"
Sabrina, Germany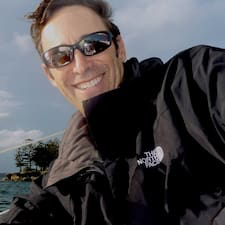 "Apartment by the sea – AMORZINHO DO MAR – We felt very lucky to be one of the first to stay in this lovely apartment. It is clear that the owners spent a lot of time and many years making the place a beautiful home. First, I have to say the place was even better than the photos, which is a rare occurrence. It is light and airy and very cozy. It is in a fantastic location. The balcony is bigger than expected. The view is lovely. You look out and feel you are floating on the ocean. The kitchen had everything you could possible need and it was all top quality. The bedroom had windows with leafy aspects. There was plenty of closet space. The bathroom was small but more than functional with excellent water pressure and very hot water. While there are 65 stairs from the street level, the view overlooking the ocean and beach make the effort well worth it. The beach decor, furnishings and fittings were all beautiful and tasteful and in excellent shape. The owner has used a professional agent named Ms Mino to check in the guests and help with any issues. Ms Mino was really lovely, helpful, always on time and filled with suggestions. All I can say is that if you are fortunate enough to rent this stunning apartment you will thank your lucky star that you made such a fortunate choice."
Dov, Canada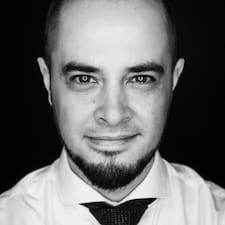 "Apartment by the sea – AMORZINHO DO MAR – We have been for close to 3 weeks in Portugal. W/o exaggerating, the week in Carvoeiro was the best. A big contributor for the unforgettable time was the apartment with this outstanding sea view that we enjoyed every time we have been at home…..indeed we felt being home. THANKS!"
Bernardo, Germany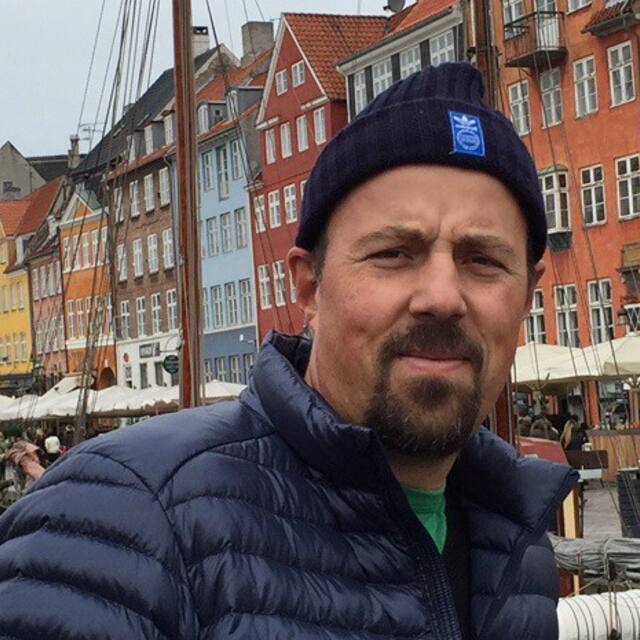 "Apartment by the sea – AMORZINHO DO MAR – Best airbnb I have ever stayed in "
Andy, Washington USA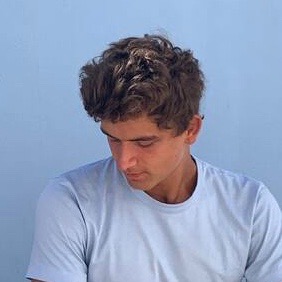 "Apartment by the sea – AMORZINHO DO MAR – Nous avons passé une excellente semaine. Appartement très agréable, très propre, parfaitement situé face à la mer. Équipements suffisants pour 4 personnes. Aucun soucis de stationnement pour la voiture. Nous remercions les propriétaires et nous recommandons vivement cet appartement !"
Antoine, France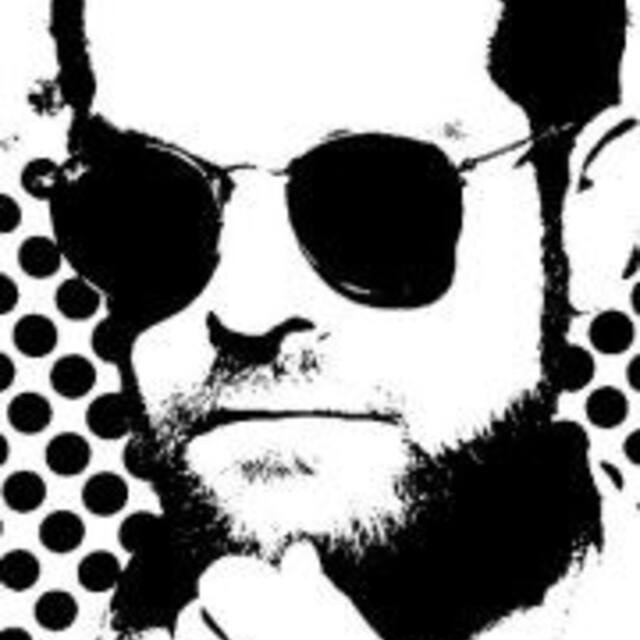 "Apartment by the sea – AMORZINHO DO MAR – If you're looking for an excellent place to vacation, this is it. Carvoiero is one of the best places in the Algarve, it's not trashy like Albufiera, a true gem on the coast with an amazing beach, and this apartment overlooks the whole thing. The place is super clean with everything you need and the constant view over the water, cliffs, beach and town. You have to walk up the hill and then up a few flights of stairs but it's certainly worth it. We did it with two small children without any difficulty. Since it's up high, the apartment has a great breeze which keeps the temperature perfect throughout the day. Couldn't recommend more!"
Tony, UK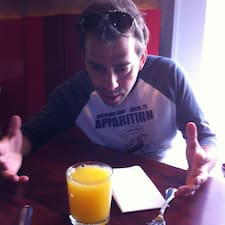 "Apartment by the sea – AMORZINHO DO MAR – This place is absolutely amazing. The location, the décor, the views, etc. As the previous reviewer said, it's much better than the pictures. My wife and I stayed here for a week. Whenever we would travel to other towns on the Algarve coast, we were reminded how lucky we were to be staying in Carvoeiro. Carvoeiro has an older Portuguese feel to it, where as others places along the coast are littered with condos. This apartment is right up from the beach & Main Square. There's also a beautiful boardwalk that takes you to Algar Seco. There are several other spectacular beaches that are a short drive away. The views from the apartment are STUNNING. When we were on the balcony or we'd walk by the living room window, we'd often talk about the beauty. Even the view out the front door, looking over the town, was amazing! The décor was very comfortable. There's a TV with satellite (not many channels in English) as well as a music player. Parking was no problem. Although it's is right up from the beach, it's on a private beach. We felt extremely fortunate to stay here. We are very grateful to Michaela & Emanuel for allowing us to stay at AMORZINHO DO MAR. We will never forget it!"
Toni, UK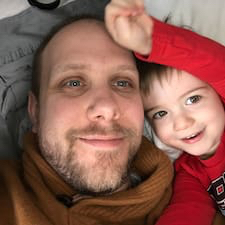 "Apartment by the sea – AMORZINHO DO MAR – If I had to summarize our experience in one word, it would have to be Paradise. It was a fantastic place, we really loved it. The apartment is clean, the view is spectacular and the village is very relaxing. We loved it and, as it was said in previous comments, it is even better in person than on the pictures!"
Maxime, France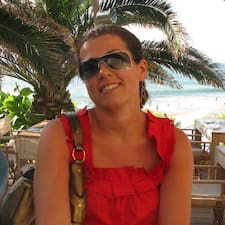 "Villa at the beach – AMORZINHO DO VAU -Brilliant house. It has been one of the best rentals we have had and we travel a lot. Loved the location on the beach and heated pool was a must. Everything is in the walking distance. The house has a perfect layout and extra separate room on the first floor worked perfect for our AuPair. We hope to be back to this place. Big thumbs up!"
Margaret, UK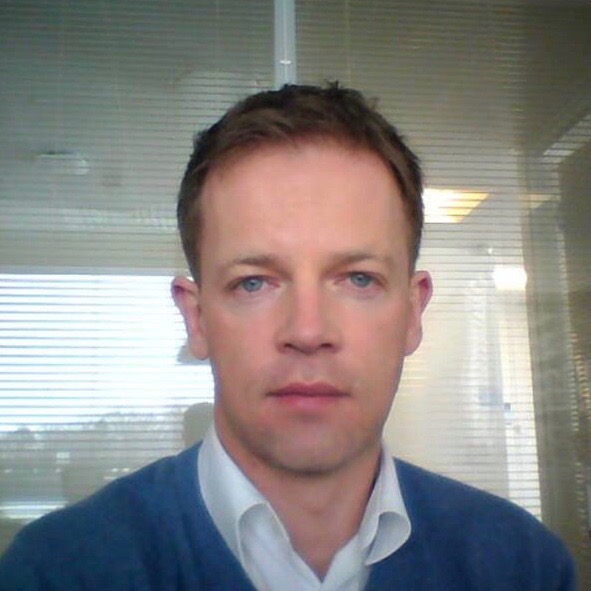 "Villa at the beach – AMORZINHO DO VAU -This is the best airbnb home I have stayed at. A big WOW factor. Perfectly located by the most beautiful beach. Beautiful pool. Tastefully decorated. Close to all amenities and the town. I highly recommend it to anyone looking for a perfect holiday in the Algarve!!! Happy memories!"
Bryan, UK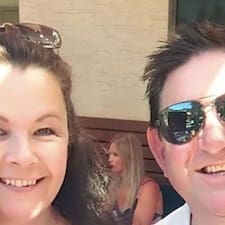 "Villa at the beach – AMORZINHO DO VAU – House is awesome, hosts were attentive very well appointed with everything you need for a home away from home experience. Perfect location, shops and restaurants a 1 minute walk and the busier part of town about 10 mins on foot."
Andy & Brenda, UK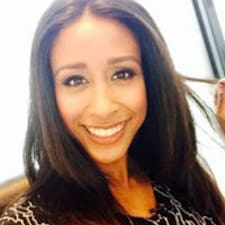 "Lisbon – BELLE ÈTAGE – This is such a nice accommodation. Very nice location. In walking distance of Bairro Alto and Chiado. We loved it here. It was just like the pictures. Very nice design. And there are very clear instructions and tips about the area in the appartment. Beds are nice as well! Loved it here!
"
Airen, USA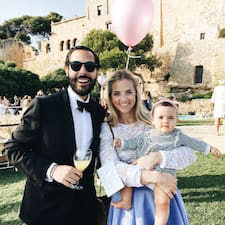 "Lisbon – BELLE ÈTAGE – All perfect! Great location and amazing view over Lisbon! We had an amazing time! Thanks a lot!"
Carina, Italy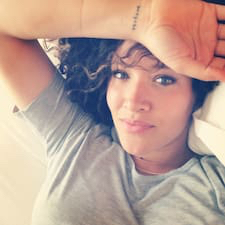 "Lisbon – ATTIKA PENTHOUSE – This place is phenomenal. It is true to pictures, but the 360 views from the apartment are something you'll have to see yourself. You could see the castle from the balcony! This apartment is right in Rossio Square – super close/walking distance to everything. The hosts were super responsive, The manager was amazing. Everything you need to know is in this heavenly binder the hosts provide – from apartment maintenance to restaurants and tours in the city. The home is modern and arranged for optimal comfort. The upstairs loftwas spacious and the bed was really comfortable. My best friend stayed in the downstairs bedroom which was great for her because she could draw the curtains and it was dark and quiet. The apartment has surround sound, so we were able to jam from our iPhones. Plenty of dishes, glasses, utensils. The aesthetic is great – beautiful hardwood floors and light, airy decor. Perfect place to recharge 😉 The apartment is in a non-touristy part where real people live, play and work (think: coming to NYC and staying in Brooklyn or Queens vs. Manhattan). The apartment was completely sound-proof, so you could just close the windows and it was literally like a vacuum. We stayed for a week, but I would rent this place longer if I were there for a longer period."
Janelle, N.Y.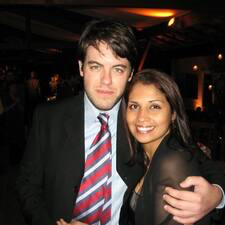 "Lisbon – BELLE ÈTAGE – O apartamento é exatamente como anunciado. Realmente muito bom. Está totalmente reformado (coisa que descobri ser rara em Lisboa) é funcional e bem decorado. Possui uma linda vista, e é bem próximo aos principais pontos turísticos. A entrada principal fica em uma pequena rua o que torna o apartamento bem silencioso a noite. Recomendo muito este apartamento!"
Bernardo, Brazil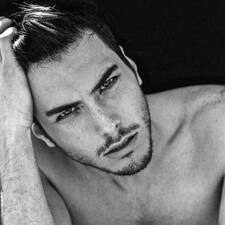 "Lisbon – ATTIKA PENTHOUSE – Everything was perfect. Vanessa, the manager of Vila Santana was punctual and very helpful. She even went out of her way to book us a taxi for our departure. The flat is outstanding the view, the location, the decoration … We really enjoyed ourselves.
"
Antoine, France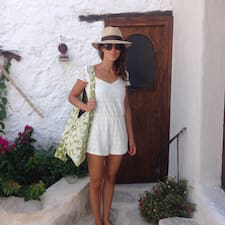 "Lisbon – ATTIKA PENTHOUSE – Everything was perfect! The manager was waiting for us at the apartment to show us the house and give us the keys. The house is wonderful, super well located, and with an amazing view ..and Lisbona is fantastic! I really recommend this apartment! Hope to come back!"
Alessandra, Italy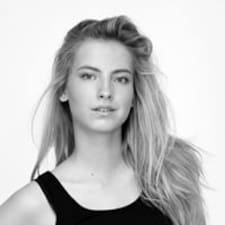 "Lisbon – JUNIORSUITE – Excellent appartement pour une première visite de Lisbonne. Très propre et agréable à vivre. Le quartier est plutôt tranquille et sans risque. Centre ville et métro disponible à 10 min à pied. On recommande cet appartement pour de prochain touriste."
Orlane, France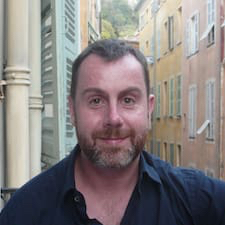 "Lisbon – ATTIKA PENTHOUSE – I have stayed in many Airbnb apartments around the world, and this one is probably the most beautiful. The views are stunning. The interior decoration is perfect. There is everything that you could possibly need. The apartment is centrally located and within walking distance of all the delights Lisbon has to offer. I loved this apartment and would highly recommend it to everyone."
Paul, UK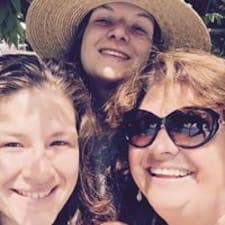 "Lisbon – ATTIKA PENTHOUSE – Mooi appartement op prachtige locatie. Van allerlei gemakken voorzien. Fijne en attente gastheer. Een aanrader."
Esther, Neverland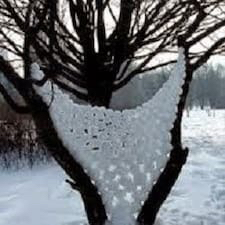 "Lisbon – BELLE ÈTAGE – Très bel appartement en plein coeur de Lisbonne, mais dans une rue calme. Une situation idéale pour découvrir toutes les facettes de cette merveilleuse ville.
"
Cecile, France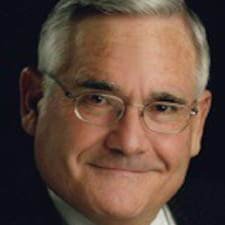 "Lisbon – ATTIKA PENTHOUSE – We found our hosts to be thoughtful and gracious. They corresponded warmly and promptly throughout all aspects of our stay from booking through departure. They provided space that is thoughtfully and creatively arranged and maintained and provided details on how best to utilize the space both in terms of our stay in the apartment and in terms of using the environs in which it is located. The view to me is delightful. The location is wonderful for local access to restaurants and tourist attractions. The path on one side of the apartment (narrow street) and stairs to and from the plaza is a steep hike coming back, the narrow street to the other side a little easier. The stairs to the apartment (about 60) were "breath taking" in lugging our heavy suitcases up on arrival. But, for me, it was more than worth the effort. I commend these hosts and recommend their apartment without reservation."
John, USA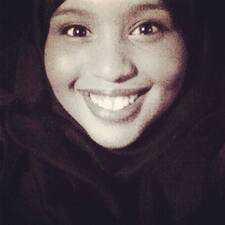 "Lisbon – BELLE ÈTAGE – We had a lovely stay at the apartment. The location and views were fantastic. Communication with the hosts was great and their welcome guide was very helpful. We were warmly welcomed at check-in by the manager Sophia. The apartment was very nicely decorated, clean and had all the essentials we needed and we felt very comfortable throughout our trip. We would definitely recommend visiting this apartment."
Hoda, Dubai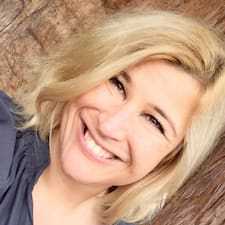 "Lisbon – BELLE ÈTAGE – Wir waren zu viert im Apartment Belle Étage und haben den Aufenthalt sehr genossen. Das Apartment liegt super zentral im Herzen von Lissabon. Sowohl die wichtigsten Sights als auch der Bahnhof und die U-Bahn sind in wenigen Minuten zu Fuß erreichbar. Das Apartment ist sehr stilvoll eingerichtet und verfügt über alles, was das Herz begehrt. Die Schlüsselübergabe war unkompliziert und der Empfang sehr herzlich. Alles in allem können wir das Apartment Belle Étage besten Gewissens weiterempfehlen.
"
Tina, Germany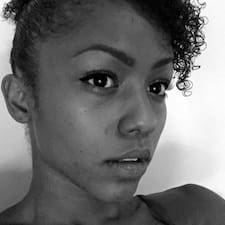 "Lisbon – BELLE ÈTAGE – Bel appartement, près du centre. La gestionnaire a été super gentille. Ne pas hésitez à réserver pour un petit séjour à Lisbonne."
Adina, France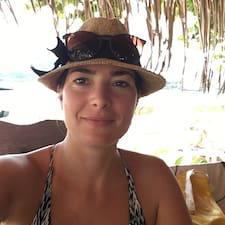 "Lisbon – SANTANA 21 – L'appartement est plein de charme et idéalement situé pour découvrir Lisbonne. Je recommande cet endroit!"
Charlotte, France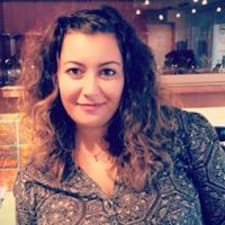 "Lisbon – BELLE ÈTAGE – Wir hatten eine super Zeit in Lissabon und waren äusserst zufrieden mit unserem Appartment. Die sanitären Anlagen sind vergleichbar mit der Schweiz. Wir werden das Appartment auf jedenfall weiterempfehlen!
"
Laura, Schweiz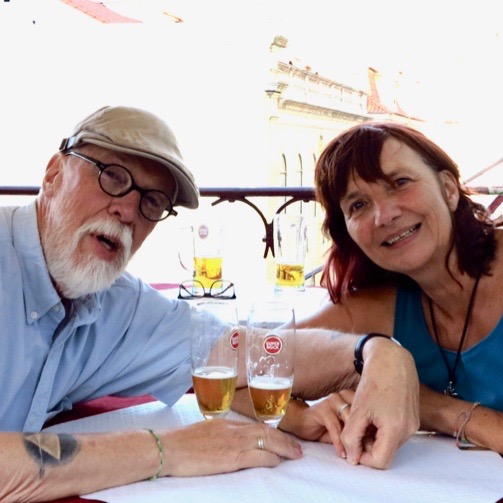 "Lisbon – JUNIORSUITE – jetzt sind Stella & ich leider wieder zurück – es waren geradezu traumhafte Tage in Lissabon. Auch unsere wunderschöne Wohnung hat dazu ganz wesentlich beigetragen, Stella war total begeistert. Es hat alles bestens funktioniert, euer Betreuer ist perfekt und das alles zusammen mit dieser zauberhaft-aktiven Stadt und dem verrückten Wetter (kein Wölkchen, auch nachts sehr angenehm warm) hat uns einen tollen Urlaub beschert. Wir haben euch bereits intensiv weiterempfohlen."
Stella & Lutz Konstanz